Gift a Coffee Subscription
Choose from a 1 or 2-month subscription, and let your recipient choose the beans & the grind!
View full details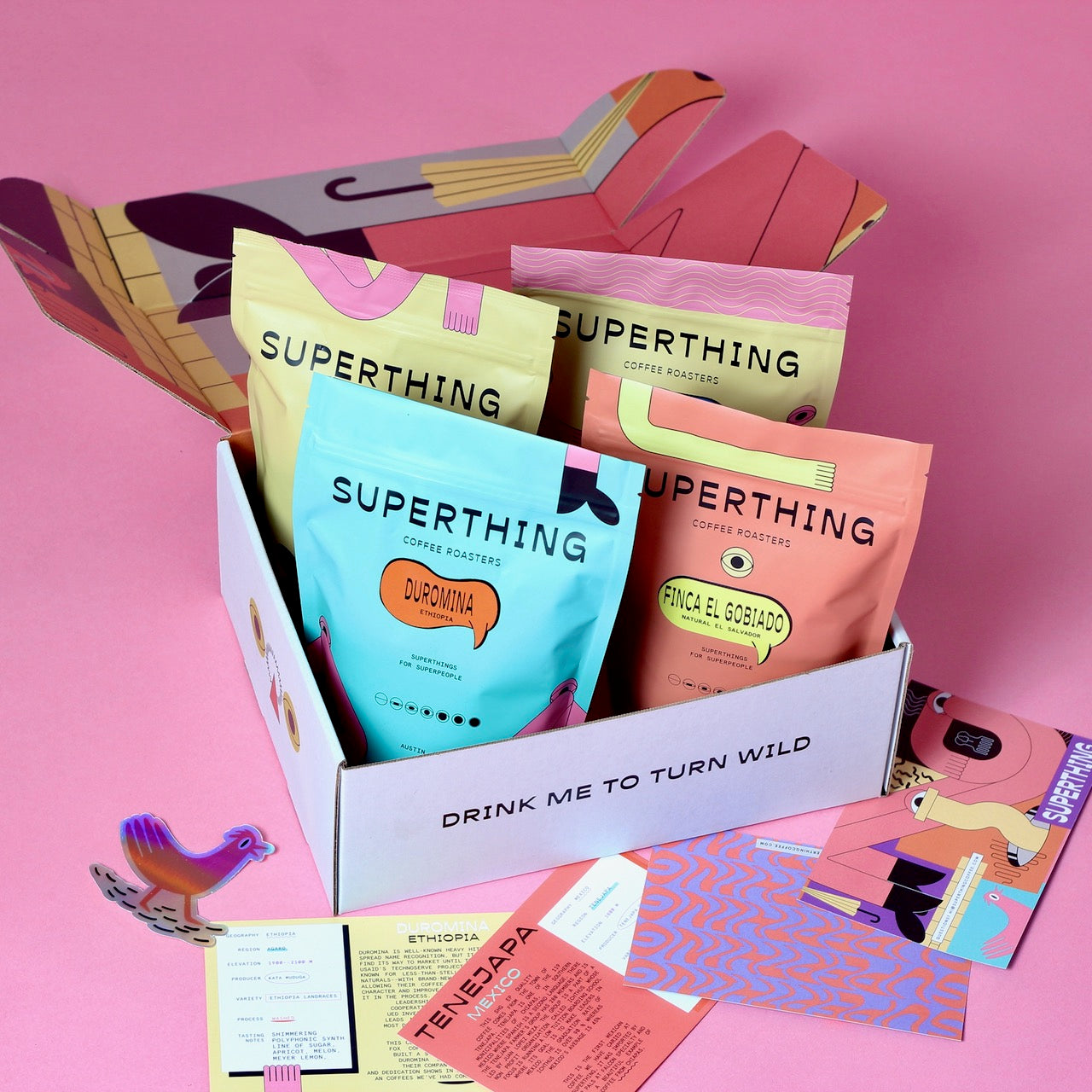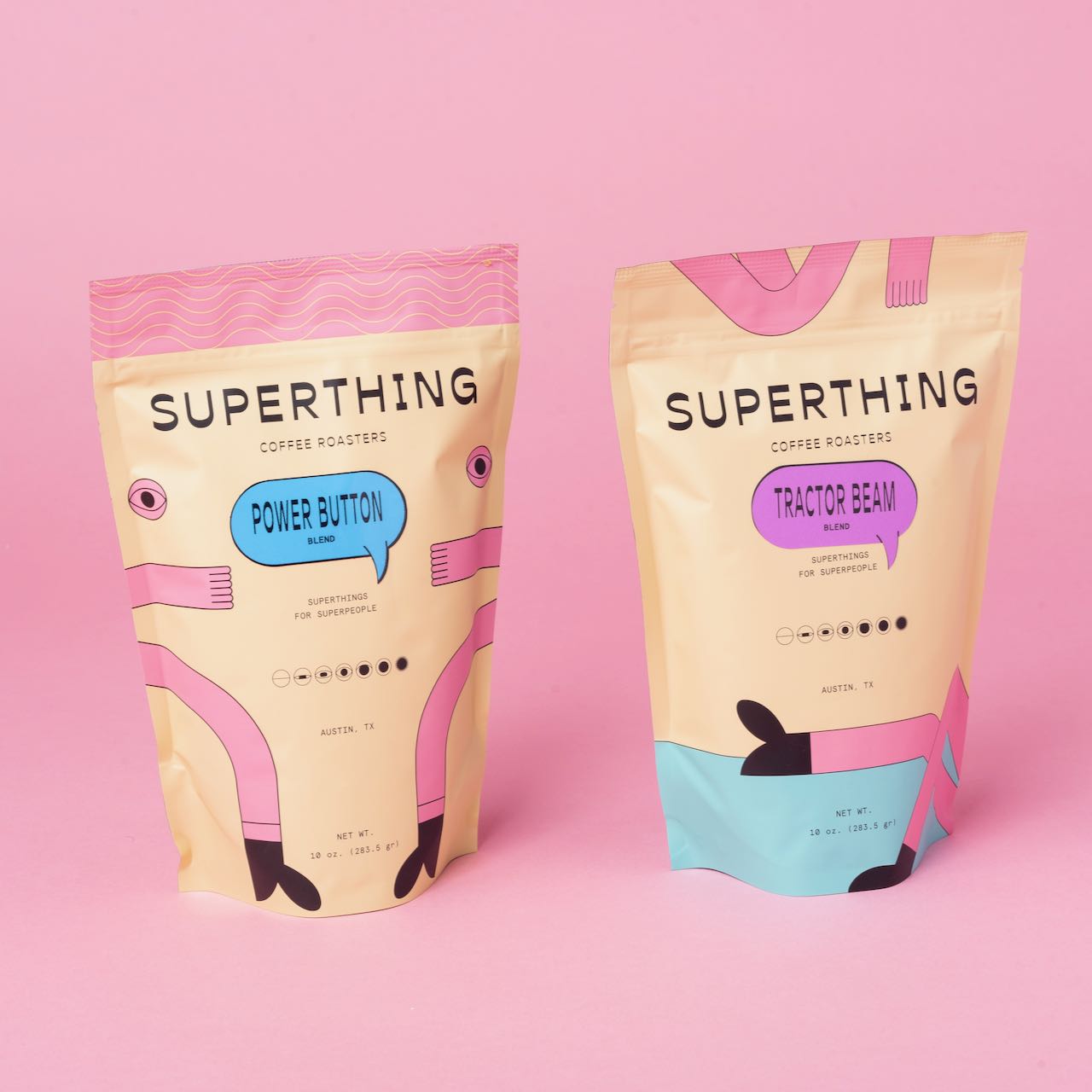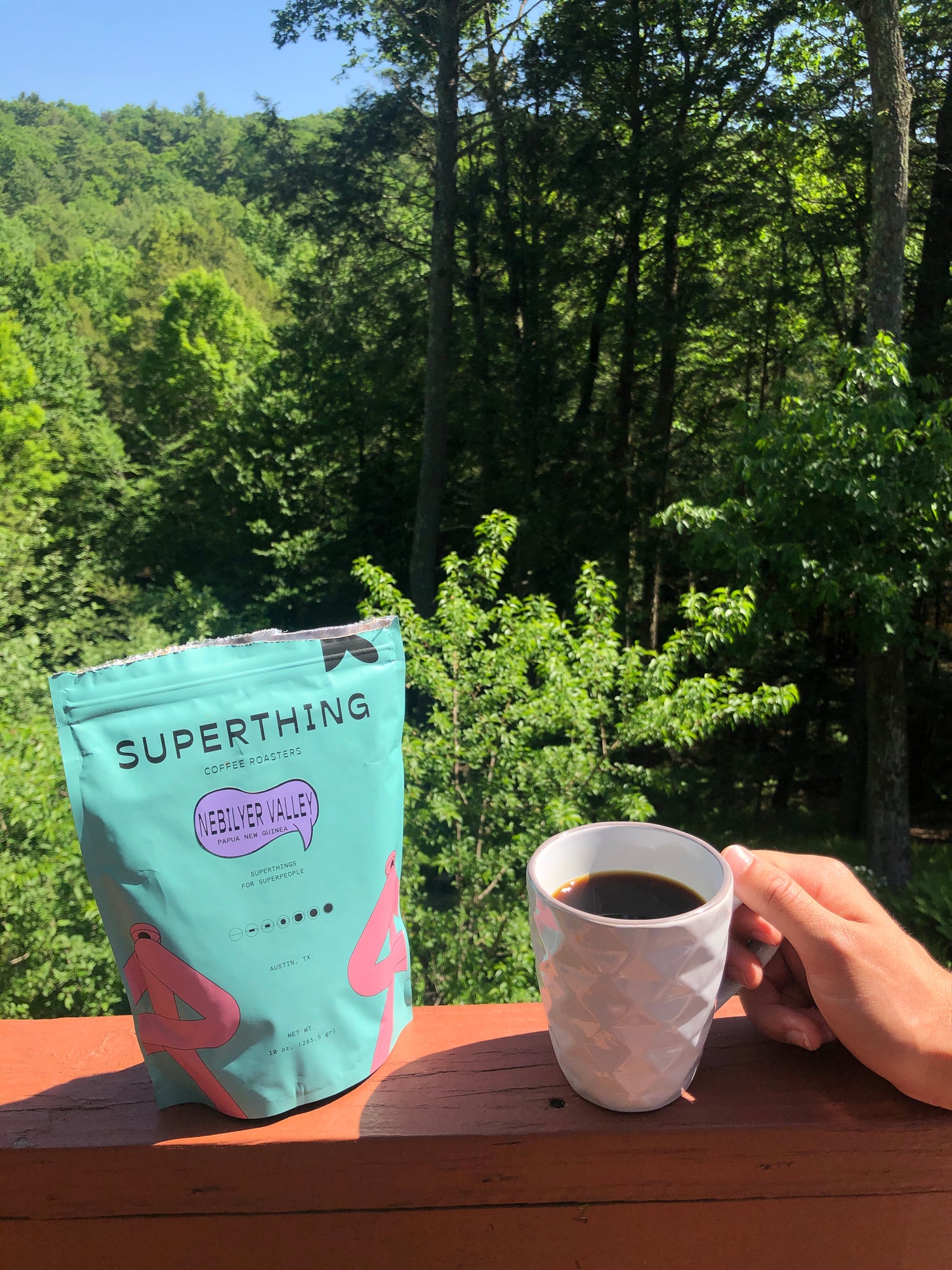 Have a Super Day, Every Day
Give yourself the gift of freshly-roasted coffee
Discover outstanding seasonal coffees from around the world
Enjoy free shipping (& save $ by brewing at home!)
Choose from flexible subscription plans
Enjoy subscriber perks when you sign up for emails!
FAQs
How much coffee should I get?

One 10 oz bag per week is about the right amount for 1 person brewing a 16 oz coffee every day.


For 1-2, people we'd recommend 2 bags per week.


For a full household of heavy hitters, try 3 bags per week!


Can I adjust my subscription terms later on?

Yes! It's easy to change your subscription terms after it's been created. Login to your Shopify account, click "Manage Subscriptions" and then navigate to the "Subscriptions" tab to edit your subscription terms.
Can I skip orders?

Yes! You'll receive a reminder email before your next order is about to be roasted. That's your cue to login to your account, view "upcoming orders" and hit "skip order."
Can I get an occassional bag of decaf?

Certainly! We recommend setting up a separate Decaf Subscription with the frequency that suits you.